Its finally here: The new SemTalk Online® as browser-based editor – document business processes using the established SemTalk way with a new and modern design.
in your Browser
in Microsoft Teams
in Microsoft SharePoint
on your desktop PC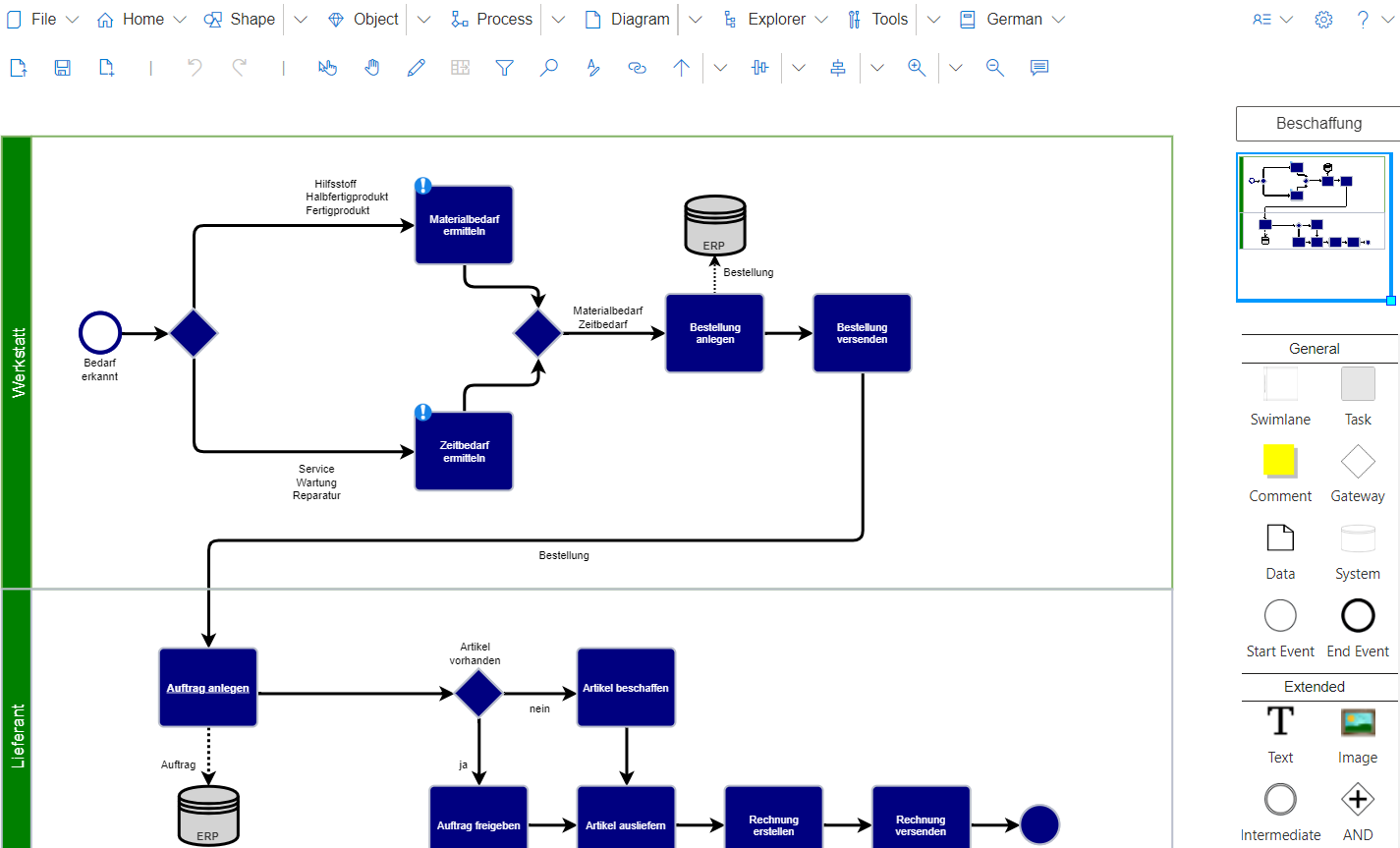 Create your models fast and with high quality by using
Pre-defined Quick Shapes
Quick formatting options
Vocabulary-based modelling
Embedded modelling rules
Add value for your colleagues by
Linking relevant documents to process elements
Merging your diagrams and models into a connected model landscape
Publishing all your processes with all it's information into a centralized portal application
Making your company knowledge accessible for everyone
Use the wide integration into the Microsoft platform to
publish meaningful process models to your intranet
connect your processes with a Workflow-System
define Meta data for SharePoint and term store
define classifications for your documents
generate task lists in Microsoft ToDo (aka Planner)
Beyong that, explore the many additional functionalities which SemTalk Online provides to add value to the enrichtment and usage of your processes:
Get inspiration by using ChatGPT as support
Create Designs for header and footer elements
Mange your vocabulary in a centralized repository
Use multi language modelling
Use simulation
Create ontology und vocabulary models
Use one of many export options
This Video gives a first impression about SemTalk Online. If you want to try it yourself register in our free to use testing environment. Test environment – Semtation GmbH.
An overview about all functionalities is available in our Tutorial Wiki.
SemTalk Online can be used as variant hosted in the infrastructure of Semtation GmbH (Microsoft Azure) but can be installed as well in your company infrastructre (your own Cloud or own server landscape). We will gladly help you to find the appropriate provisioning for your needs. Just ask us about it.
For feedback and questions use SemTalkOnline/SemTalkOnline · Discussions · GitHub, support@semtalk.com or über our support hotline: +49 (0)331 581 39 36.