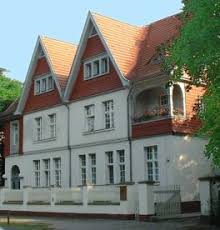 Semtation GmbH was founded in 2001. The Potsdam-based company is the manufacturer of SemTalk, the premier process management tool based on Microsoft Visio.
Together with its partners, the Semtation Team has over 25 years in the fields of process modeling and process management, supporting over 1500 customers and more than 50,000 end-users. Customers include large corporations such as Vattenfall, Bayer, JT International and T-Systems as well as medium-sized companies such as Hamburg Port Authority, Gebr. Brasseler, the data center Baden-Württemberg, the State of Berlin or the DFG. Over the years SemTalk implementations have won several innovation awards.
Consulting partners, such as Unity or Hahne Consulting, have successfully implemented their modeling methods by integrating their own tools into specialized process models using the SemTalk platform. A sector where SemTalk has contributed significant value is in E-Commerce, where our partner Knowlogy Solutions AG has successfully implemented SharePoint-based repositories for the implementation of new application processing.
As a Microsoft Partner, technical integration is focused on integrationg SemTalk with critical process-support tools such as:
Teams
Planner
Flow
SharePoint
Office Graph
Power BI
Portal Generation via integrated SemTalk Services
And more generally SemTalk supports:
Cognitive Services
Machine Learning
IoT
etc.
We are happy to assist you with process management-related questions or if you would like support to create solutions according to your unique requirements. Creating models is done by your team, but, given our years of experience, we and our partners can be particularly efficient in supporting your process management project's needs. 
Management Team:  Christian Fillies und Dr.-Ing. Frauke Weichhardt
Address:  Semtation GmbH
                Geschwister-Scholl-Straße 38
                D – 14471 Potsdam
Telephone: +49 (0)331 581 39 36
Fax:  +49 (0)331 581 39 29
Info and Sales:  sales@semtalk.com
Support:  support@semtalk.com